When you need the most complete coverage available in the San Francisco Bay area combined with the broadest range of transportation solutions, there is only one choice you can count on - Durkee Drayage. We contribute to customer success and satisfaction by providing reliable, responsive, and efficient services.

Experienced in intermodal drayage business.

Specializing in time-sensitive shipments.

24-hour a day, 7-day a week operation.

Capable of handling both large and small accounts.

Transload capability. Superior on-time service for both pickups and deliveries.

Our customers consider Durkee Drayage an industry leader in quality and view us as partners working with them to meet their current and future needs.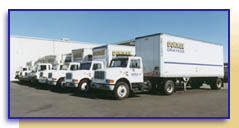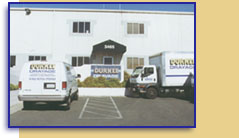 Durkee Drayage
3655 Collins Avenue
Richmond, California 94806
Telephone: (510) 970-7550
Fax: (510) 970-7565
dispatch@durkeedrayage.com